Away from Shetland Rural Experience Centre, David and Isla run their croft and rent out farmland to others. They work with approximately 350 sheep. They have bigger Shetland x Cheviot sheep but primarily work with the smaller pure bred Shetland sheep.
Shetland-born and raised David Murray is from North Roe has been training sheepdogs to an exceptional standard for over 35 years. He has competed across the United Kingdom and is the only Shetland trainer to compete on the continent.
David has expertise in peat restoration and has played a part in managing and restoring landscapes across several projects in Shetland. He is one of three Directors in the company Shetland Peatland Restoration. All after a decade of working in the Oil & Gas industry out of both America and Dubai.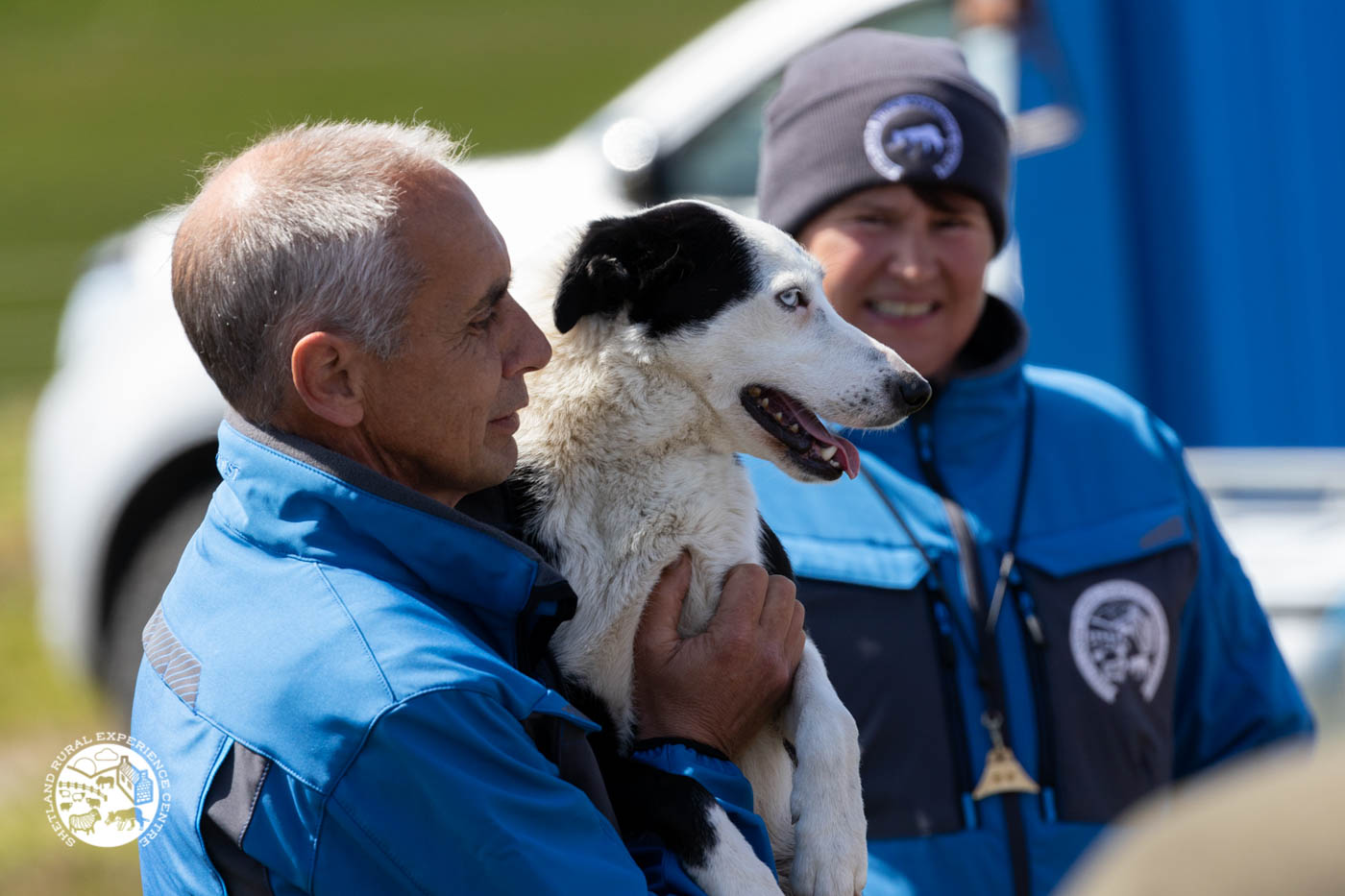 Isla originates from Brora in the Scottish Highlands. She first came to Shetland to work in the Bird Observatory in Fair Isle as a chef.
Isla then moved to Fetlar which is one of Shetlands Northern Isles where she worked on a croft and it was there that her interest in dogs and dog training began.
Isla has also competed with dogs at national level and now together with David they enjoy teaching others about working collies, training collies and also breeding collies.
David and Isla live in North Roe which acts as the passageway to some beautiful walking spots that thousands visit every year. They are a hotspot for locals, tourists and visiting birdwatchers and geologists.
One of those hotspots is Fethaland, which is rich in history. David's history with Fethaland is fascinating, with his Father being the last to inhabit the peninsula. Fethaland was Shetland's working fishing station and for a long time one of the most popular from the 15th and 16th century right through until the twentieth.
It would be 1944 before David's family would leave. The signs of life remain though, and some stone-built huts remain dotted across the seafront.
The area of Fethaland has evidence of human settlement long before then. There is evidence of Vikings, which goes as no surprise considering its location at the most northerly tip of the archipelago.
Fethaland is steeped in human history which geologists have long been fascinated by, with many different rocks dating thousands of years being on display.
In more recent times, Fethaland was the first hosting site for rockets in Shetland and one launched in the Summer of 2020.
North Roe is also the passageway for Uyea. Uyea also has some fascinating history to it. When the press gangs came to the Isles to take young men into the Navy by force, young men would, with a warning, hide in the cave at Uyea. Known as the Kettle Back Cave as this was not within sight of anywhere onshore and would be easy to navigate for locals.
Going back further than the terror of the press gangs, ships from Neolithic times would often run ashore nearby. The men would be taken from their drowned ships and buried.