Shetland Rural Experience Centre can tailor demonstrations to the needs of tours and expeditions throughout Shetland. Just a short drive from Lerwick, we can put together a demonstration completely tailored to your needs. This can include what we show you, or the time we do it in to ensure you can get through your day and itinerary without any problems.
Showing working border collies with their natural herding instinct will amaze visitors and provide a different experience to what they would get anywhere else. Crofting in Shetland and working on the land is still very much a part of Shetland life.
As well as demonstrations from our dogs, we will have our traditional Shetland sheep and Shetland ponies. Shetland Ponies are an iconic sight on the Shetland landscape and have been in Shetland for a long time. We look forward to telling you how they were used in the past and how they are used today.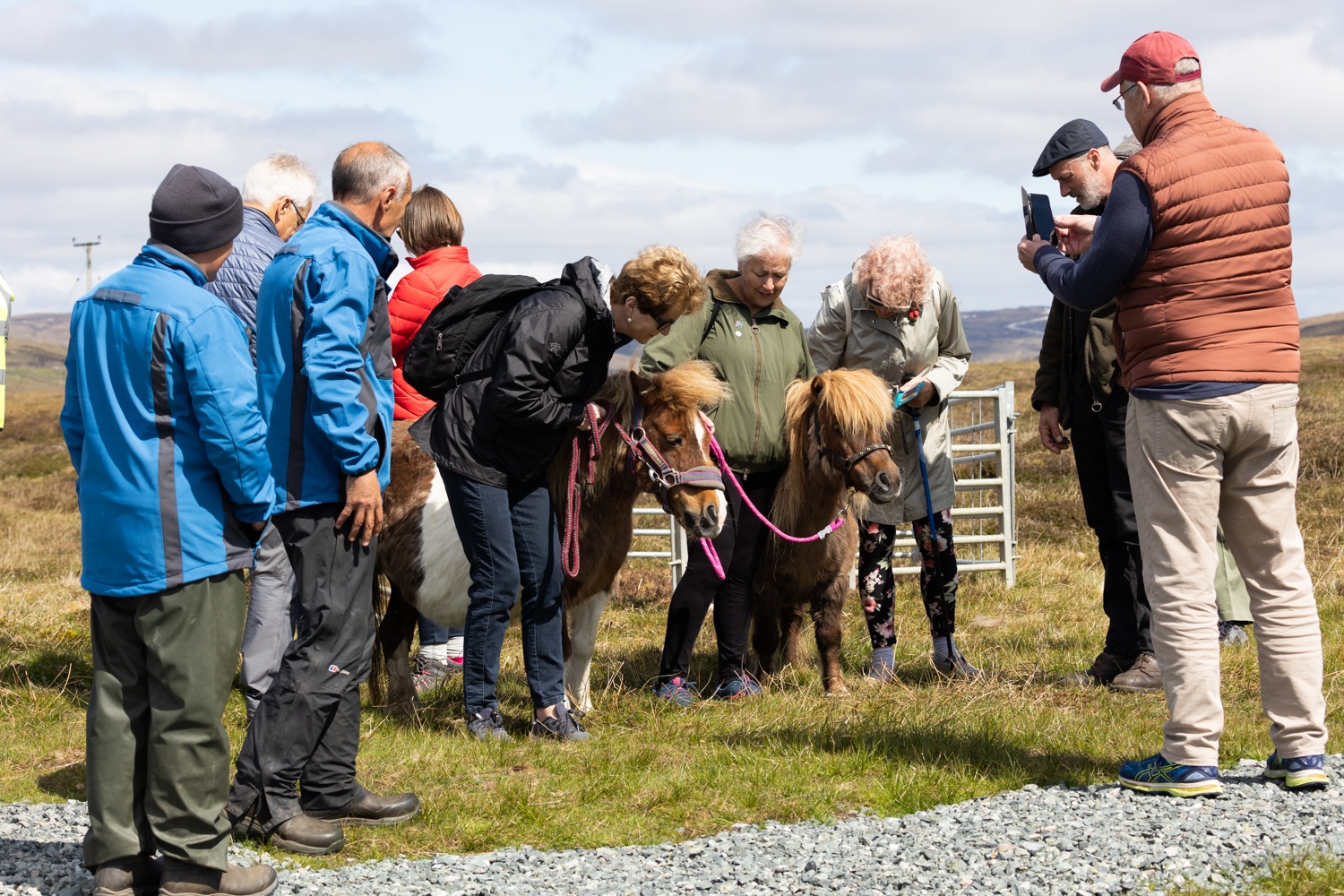 We will have a selection of coloured Shetland sheep for you to enjoy. Shetland sheep are a small hardy breed of sheep and come in many different colours and combination of colours. Wool from Shetland sheep is used all over the world in traditional Fair Isle knitting.
Knitting has been part of our heritage for hundreds of years. Knitwear was always able to be sold on to bring extra income into a family. They were sold to passing fishermen or traded for fresh produce.
Herrislea House Hotel
.